Inika Buie last sneek peek before shipping your painting. The day your daughter passed, you knew it would happen. Two hours before 4:13pm you would send me a painting request of a woman holding a crown, titled 'Freedom' saying this painting would be perfect because it's what your baby deserves. DIPG scares me so much that anyone suffering from it and because of your daughter is instantly moved to the top of our priorities for paintings. 
I'm sorry she couldn't see her painting in person, while painting this I asked her to sit with me, Guardian Angel over your gift. In place of the painting you sent me, a family of butterflies come from her hand, a crown in her other, she's walking through the high water she treaded in for a year, summoned from God to no longer have to drown. I hope this painting reminds you she's home, she's safe, she's found her Freedom. 
You're a Warrior Mom, who raised your baby to handle her cancer with grace, with beautiful strength. Her soul, borrowed, is returned to wait for you. I'll be here for anything you need, please just call on me. Thank you for allowing me to paint for you... It's an honor.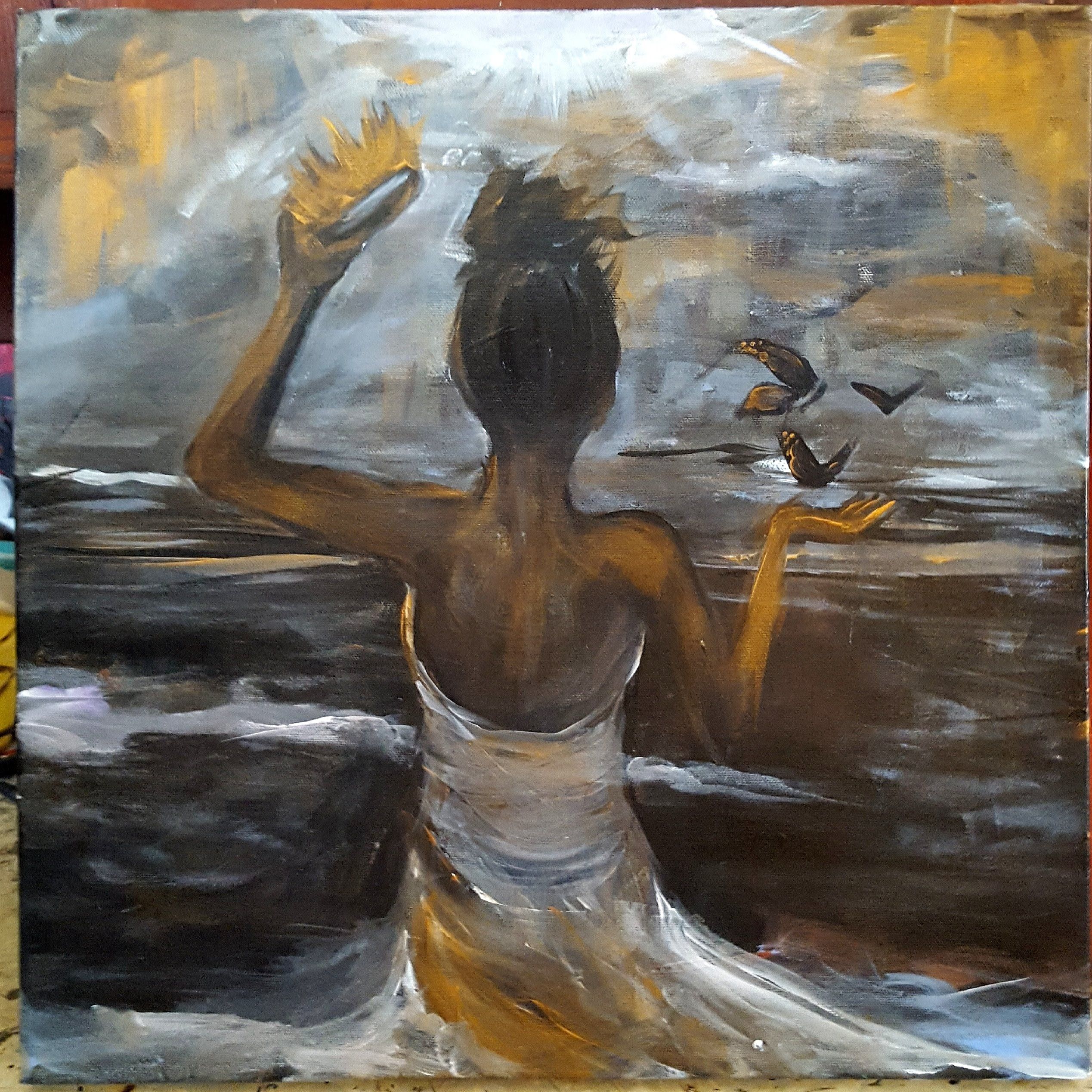 🦋 Aubre and Joe  
@warpaintaubre  
@pourhousejoe  
Thewarpaintproject@gmail.com  
Www.thewarpaintproject.com